By PhoneNews.com Staff on December 8, 2014
Hoping that the open-source Android would be the one to adopt standards-based video calling? We weren't holding our breath either…
Posted in Android, Editorials, Google, Video & Software | Tagged Android, aosp, Google, google talk, h.263, h.264, hangouts, ios, iot, jabber, LTE, Microsoft, Skype, UMTS, video calling, webm, webrtc, Windows Phone | 8 Responses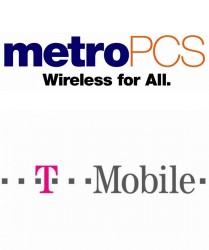 By PhoneNews.com Staff on May 1, 2013
The newly-minted T-Mobile US, Inc. today announced that it has completed the merger of T-Mobile USA and MetroPCS. It also provided details on the future of the MetroPCS brand.
Posted in MetroPCS, T-Mobile | Tagged cdma, Deutsche Telekom, dt, gosmart mobile, gsm, LTE, Metro PCS, MetroPCS, spectrum, T-Mobile, UMTS | 1 Response
By PhoneNews.com Staff on December 14, 2012
Google's current Nexus smartphone strategy has created an interesting quandary. In many ways, the old Galaxy Nexus trumps Nexus 4, and in many ways, Nexus 4 trumps Galaxy Nexus. We explain why, how, and what you should buy.
Posted in Android, Editorials, Google, LG, Nerds, Reviews, Samsung, Sprint, Verizon | Tagged 4g, Android, Android 4.0, android 4.2, aosp, cdma, faux g, Galaxy Nexus, galaxy note 2, Galaxy S II, Galaxy S III, Google, gsm, HP, HSPA+, ics, jb, jelly bean, LTE, microsd, Nexus, Nexus 4, prepaid, sprint, Straight Talk, T-Mobile, UMTS, Verizon, webos, WiMAX | 4 Responses
By Christopher Price on March 28, 2012
Samsung rolls out free extended batteries for new Galaxy Nexus buyers, while eBay brings the brand-new price to a new low.
Posted in Android, AT&T, Deals, Google, Samsung, T-Mobile | Tagged Android, AT&T, deals, Galaxy Nexus, gsm, HSPA+, pentaband, Samsung, T-Mobile, UMTS
By Christopher Price on January 31, 2012
T-Mobile is preparing a harsh wave of new data roaming limitations, which will curtail data usage on roaming networks. The carrier has, for years, touted transparent roaming terms; customers were educated to treat domestic data and voice roaming as same-as-home network functionality, albeit with the restrictions that came with other GSM networks. Namely, other networks […]
Posted in Early Termination Fee (ETF) Out, T-Mobile | Tagged 2g, 3g, EDGE, etf, gsm, HSPA+, roaming, T-Mobile, UMTS | 13 Responses
By Christopher Price on January 27, 2012
It's been a busy week for T-Mobile. After refusing to comment to PhoneNews.com on T-Mobile testing 1900 MHz UMTS service in select markets, a direct effort to support unlocked iPhones, the carrier has made more depressing internal moves. It appears that the carrier has aborted plans to offer 3G on 1900 MHz, as the carrier […]
Posted in Apple, GSM, LTE, T-Mobile, UMTS | Tagged 1900 mhz, 2g, 3g, 4g, AT&T, EDGE, gsm, iphone, pcs, T-Mobile, UMTS | 1 Response
By Christopher Price on December 24, 2011
We were all set to close out the lights on PhoneNews.com to celebrate Christmas, but we got one piece of information that we had to push out to readers. Many in the mobile media had been covering that T-Mobile customers had suddenly noticed UMTS/HSPA receptivity on the unlocked iPhone models. This appears to be coming […]
Posted in Apple, T-Mobile, UMTS | Tagged 4g, AT&T, HSPA+, iphone, iphone 3g, T-Mobile, UMTS
By Christopher Price on February 10, 2010
AT&T has announced that they have selected Alcatel-Lucent and Ericsson to provide LTE hardware for their initial deployment of the 4G technology. The announcement comes with little surprise or fanfare; both companies already provide UMTS hardware for AT&T's 3G network. The change will allow for AT&T to more easily transition to LTE by using compatible […]
Posted in AT&T, LTE | Tagged 3g, 4g, alcatel-lucent, AT&T, ericsson, LTE, UMTS
By Humberto Saabedra on February 6, 2010
A new T-Mobile roadmap for employees has surfaced detailing the next wave forthcoming of models for the carrier. The long awaited HTC HD2 is now expected to be launched on March 24th, the Motorola CLIQ XT, which is a full touch version of the CLIQ without the hardware QWERTY keyboard will launch two weeks earlier […]
Posted in T-Mobile | Tagged : blur, CLIQ XT, HD2, HSPA+, HTC, Leak, motoblur, Motorola, rumors, Sense, slide, Snapdragon, T-Mobile, TouchFLO 3, TouchFLO 3D, touchscreen, UMTS, Windows Mobile, Windows Mobile 6.5, Windows Phone, Zeppelin | 1 Response
By Humberto Saabedra on August 6, 2008
In a press release this morning, T-Mobile USA has announced the launch of W-CDMA 3G service in the Las Vegas market as well as the official debut of four previously launched handsets with 3G capability. W-CDMA 1700 capable phones such as the Samsung T639, Samsung T819, Nokia 3555, and the Nokia 6263 are now able […]
Posted in EDGE, GSM, HSPA, Nokia, Samsung, T-Mobile, UMTS, Wi-Fi | Tagged 3g, Las, Launches, Officially, service, T-Mobile, UMTS, Vegas | 2 Responses