Sprint
News and analysis for Sprint Nextel Corporation.
By PhoneNews.com Staff on June 24, 2015
HTC announces that the popular prepaid Desire 510 won't get Lollipop – at least, not on the most popular American variants.
Posted in Android, Cricket (AT&T), HTC, Sprint, Virgin Mobile | Tagged Cricket, Desire 510, HTC, Lollipop, sprint, Virgin Mobile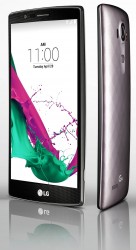 By Humberto Saabedra on May 22, 2015
Sprint announces pricing and launch details for the LG G4
By Humberto Saabedra on May 20, 2015
Scratch Wireless is aiming for underserved customers looking for value with its latest push.
Posted in Sprint, Virtual Operators (MVNOs), Wi-Fi | Tagged CoolPad, Scratch Wireless, sprint, Wi-Fi
By Humberto Saabedra on May 19, 2015
The Sprint-Verizon cramming settlement has been halted by a Federal judge due to lack of detail
Posted in Legal, Sprint | Tagged fcc, legal, sprint, Verizon
By Humberto Saabedra on May 15, 2015
Sprint adds more countries to its International Value Roaming Service
Posted in Sprint | Tagged international roaming, sprint
By Humberto Saabedra on May 15, 2015
Virgin Mobile makes positive changes to the Walmart-exclusive "Data Done Right" plans
Posted in Virgin Mobile | Tagged Virgin Mobile, Virgin Mobile USA
By Humberto Saabedra on May 15, 2015
Scratch Wireless changes up its data passes and eliminates unlimited data access
Posted in Sprint, Virtual Operators (MVNOs) | Tagged Scratch Wireless, Virtual Operators (MVNOs)