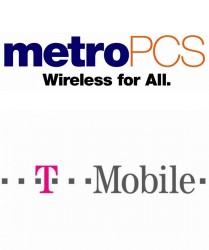 By PhoneNews.com Staff on May 1, 2013
The newly-minted T-Mobile US, Inc. today announced that it has completed the merger of T-Mobile USA and MetroPCS. It also provided details on the future of the MetroPCS brand.
Posted in MetroPCS, T-Mobile | Tagged cdma, Deutsche Telekom, dt, gosmart mobile, gsm, LTE, Metro PCS, MetroPCS, spectrum, T-Mobile, UMTS | 1 Response
By Humberto Saabedra on January 9, 2012
Following up on this morning's announcement during the LG keynote, Verizon Wireless has officially announced the LG Spectrum while confirming pricing and launch details. As expected the phone will launch on January 19th for $199.99 after a new 2 year agreement and data plan. In a major change from the first generation of devices, the […]
Posted in Android, LG, LTE, Verizon | Tagged LG, spectrum, Verizon Wireless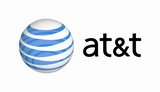 By Humberto Saabedra on January 25, 2011
The Rural Telecommunications Group has filed an appeal with the FCC to intervene in the the purchase of 700MHz spectrum assests from regional telecom services provider Windstream by AT&T and is asking the regulator to block the transaction. Six blocks of 700MHz C block spectrum are being purchased by AT&T, with the group fearing that […]
Posted in AT&T, General News, LTE | Tagged AT&T, fcc, LTE, spectrum
By Humberto Saabedra on June 19, 2008
Update: In a new report filed by the AP, the FCC has granted Sprint a partial waiver on exchanging additional blocks of spectrum with public safety agencies that would have adversely affected its Nextel service had the original June 26 deadline been enforced. 500 public safety agencies that are affected by this exchange had appealed to […]
By Humberto Saabedra on April 24, 2008
Wireless equipment provider and solutions developer NexWave Wireless has announced in a press release that it has retained the services of banking firms UBS and Deutsche Bank to explore possible scenarios for selling its sizeable wireless spectrum holdings in the AWS band (1700/2100Mhz), Wireless Connection Service band (2.3Ghz), and the Broadband Radio Spectrum/Educational Broadband Serices […]
Posted in CDMA2000, Clearwire, Cricket (AT&T), EV-DO, MetroPCS, Network Platforms, Sprint, T-Mobile, UMTS, WiMAX | Tagged NextWave, Selling, spectrum, wireless
By Christopher Price on October 24, 2005
How these two events will happen and will change the wireless industry forever.
Posted in General News, Sprint | Tagged 2010, 700MHZ, DOD, editorial, iDEN, merger, nextel, spectrum, sprint, WiMAX | 5 Responses