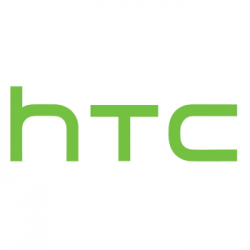 By PhoneNews.com Staff on September 6, 2015
We called them up, and they quickly answered the phone. We would happily have traded a longer wait time for what we heard.
Posted in Editorials, HTC | Tagged HTC, warranty | 1 Response
By PhoneNews.com Staff on June 24, 2015
HTC announces that the popular prepaid Desire 510 won't get Lollipop – at least, not on the most popular American variants.
Posted in Android, Cricket (AT&T), HTC, Sprint, Virgin Mobile | Tagged Cricket, Desire 510, HTC, Lollipop, sprint, Virgin Mobile
By Humberto Saabedra on April 2, 2015
HTC announces a less expensive version of the M8 for Europe in the M8s
By Humberto Saabedra on March 26, 2015
Sprint and Verizon announce pricing and launch details for the HTC One M9
Posted in HTC, Sprint, Verizon | Tagged HTC, One M9, sprint, Verizon
By Humberto Saabedra on March 26, 2015
HTC, AT&T and T-Mobile announce pricing and availability for their versions of the One M9
Posted in AT&T, HTC, T-Mobile | Tagged AT&T, Carriers, HTC, One M9, T-Mobile
By Humberto Saabedra on March 18, 2015
HTC announces a new device protection program for the HTC One M9 in the US
Posted in HTC | Tagged HTC, Uh-Oh Protection
By Humberto Saabedra on March 5, 2015
Verizon updates the Android HTC M8 to Lollipop and expands LTE coverage for owners in the process
By Humberto Saabedra on March 2, 2015
HTC announces its latest One Android flagship along with a new fitness band and an entry into the growing virtual reality space with a beloved PC game developer
Posted in HTC | Tagged Android, fitness band, HTC, One, Virtual Reality
By Humberto Saabedra on February 3, 2015
Best Buy is holding a fire sale on select HTC One (M7) models in-store
By Humberto Saabedra on February 2, 2015
Two major smartphone manufacturers go public with their struggles to deliver timely Android Lollipop updates