CDMA2000
News and analysis from the CDMA platform, the CDG, and 1xRTT & EV-DO platforms.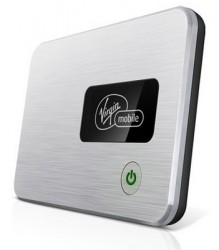 By Christopher Price on November 5, 2012
Virgin Mobile offers a prepaid broadband plan, that caters to those that don't use their Virgin Mobile devices anymore.
Posted in EV-DO, Sprint, Virgin Mobile, Wi-Fi, WiMAX | Tagged boost, boost mobile, Broadband2Go, MiFi, novatel, TruConnect, virgin, Virgin Mobile, walmart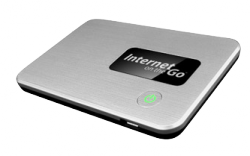 By Christopher Price on October 24, 2012
Walmart makes an old plan relevant, by turning a bad deal into a good niche offering.
Posted in EV-DO, Sprint, Virtual Operators (MVNOs), Wi-Fi | Tagged 4g, AT&T, clear, Clearwire, EV-DO, evdo, FreedomPop, gophone, internet on the go, MiFi, mifi 2200, mobile broadband, NetZero, novatel, portable hotspot, prepaid, sprint, sprint prepaid, Virgin Mobile, Virtual Operators (MVNOs), wal-mart, walmart, WiMAX | 4 Responses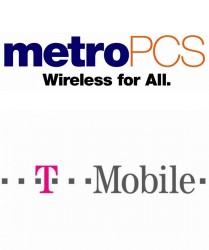 By Humberto Saabedra on October 3, 2012
Newly merged T-Mobile confirms shutdown of MetroPCS CDMA network by 2015, spectrum to be used to expand GSM/HSPA access.
Posted in CDMA2000, GSM, HSPA, MetroPCS, Network Platforms, T-Mobile | Tagged MetroPCS, T-Mobile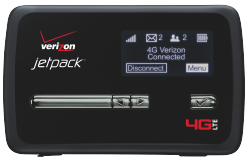 By Christopher Price on July 25, 2012
Novatel's latest MiFi is a mix of old and new. But, in a good way… we'll explain. Nobody has tested this unit more than us.
Posted in CDMA2000, EV-DO, LTE, Navigation, Reviews, Verizon, Wi-Fi | Tagged 4510l, 4620l, 4g, Android, cdma, evdo, Google, gps, hotspot, http, jetpack, LTE, MiFi, mifi os, mimo, Navigation, nmea, novatel, Pantech, qualcomm, sim, smartphone, tether, tethering, uml290, unlimited data, usb551l, Verizon, Verizon Wireless, vzw | 16 Responses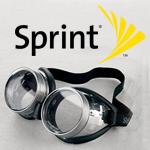 By Christopher Price on December 6, 2011
Sprint over the past week has dropped some tidbits on when to expect their innovative Network Vision cell site technology to begin going online, and when to begin expecting LTE-enabled devices. The embattled carrier created Network Vision as a way of mitigating the five current network platforms that it will power: iDEN, CDMA & EVDO, […]
Posted in CDMA2000, Editorials, EV-DO, iDEN, LTE, Network Platforms, Sprint, WiMAX | Tagged cdma, esmr, EV-DO, evdo, iDEN, LTE, Network Vision, sprint, WiMAX | 10 Responses
By Christopher Price on October 8, 2011
I've posted a few brief comments on Steve's passing on my personal blog… It's not 100% clear yet if all iPhone 4S variants will have CDMA hardware inside, but Apple has made one thing clear; if you purchase an iPhone 4S from AT&T, a GSM/UMTS carrier, or an unlocked version, you won't be able to […]
Posted in Apple, CDMA2000, GSM, HSPA, LTE, UMTS | Tagged Apple, coma, gsm, iphone, roaming | 17 Responses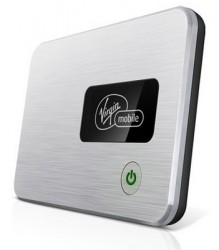 By Christopher Price on September 6, 2011
Walmart has an exclusive double-data offering on the Virgin Mobile MiFi. MiFi units sold from Walmart.com and Walmart retail stores have a different serial number range, which grants them 1 GB of data for $20/month, in addition to the $50/month unlimited plan. That's double the data (500 MB) that Virgin Mobile offers on the standard […]
Posted in CDMA2000, Deals, EV-DO, Sprint, Virgin Mobile | Tagged 2200, MiFi, novatel, Virgin Mobile | 9 Responses
By Humberto Saabedra on May 11, 2011
The FCC has revealed the first information on the specifications of the HP Pre 3, slated for launch later this Summer. Of note is the quiet addition of global roaming capability, with support for quadband GSM and dual-band HSPA on the 900/2100 bands. When the Palm Pre 3 was originally announced this year, no executive […]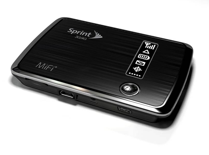 By Humberto Saabedra on April 6, 2011
Sprint has announced April 17th as the retail launch date for the long-awaited Novatel MiFi 3G/4G Mobile Hotspot. Pricing for the updated MiFi is set at $79.99 after instant discount and 2 year agreement. The new Novatel MiFi 3G/4G Mobile Hotspot features the debut of the embedded MiFi OS for developers to deploy new applications […]
Posted in EV-DO, Manufacturers, Sprint, WiMAX | Tagged 3g, 4g, MiFi, novatel, sprint, WiMAX | 2 Responses
By Humberto Saabedra on April 3, 2011
The FCC has revealed the first CDMA phone for Sprint that will operate on Nextel's 800MHz SMR band in the Samsung SPH-M830 when the first phase of the Network Vision initiative begins later this year. The M830 also features Bluetooth, a touch screen with slide-out QWERTY keyboard, and support for microSD cards, suggesting that this […]
Posted in CDMA2000, iDEN, Sprint | Tagged M830, Network Vision, Samsung, Sprint Direct Connect | 1 Response