The FCC has revealed the first image of the forthcoming HTC Touch Dual with US W-CDMA support.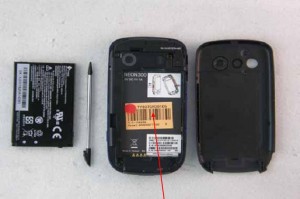 What is interesting about the related test report documentation is the complete lack of any reference to international W-CDMA frequencies for this model, leading to the suggestion that this model will be exclusively sold in North America and other territories where W-CDMA support is available on the 850Mhz band instead of shipping with full 3G world roaming support.
This may be an attempt to differentiate this model from others sold in Europe and Asia, as well as a way to reduce device cost, at the expense of international roaming capability. The device is expected to be released later this quarter exclusively through Best Buy Mobile locations.