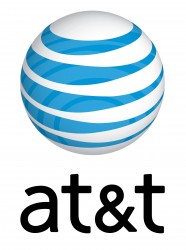 By Humberto Saabedra on May 6, 2015
AT&T amends its throttling policy for those that still have unlimited data plans
Posted in AT&T | Tagged AT&T, data, throttling
By Humberto Saabedra on May 1, 2015
Verizon revives auto-pay data bonus for Prepaid customers
By Humberto Saabedra on July 25, 2014
Verizon will begin enforcing its network optimization rules on specific users of its LTE network beginning in October, with some changes already underway
Posted in Carriers, LTE, Verizon | Tagged data, LTE, network optimization, throttling, Verizon | 3 Responses
By Humberto Saabedra on October 1, 2013
FreedomPop launches its phone and free service after months of work.
Posted in Sprint, Virtual Operators (MVNOs), Wired & VoIP | Tagged data, FreedomPop, HTC EVO Design 4G, WiMAX | 2 Responses
By Humberto Saabedra on March 29, 2013
A StraightTalk social media representative has mistakenly stated that customers still using AT&T BYOD SIM cards are being capped to 1.5 GB per month on Facebook. A higher level StraightTalk representative has responded to the article and definitively clarified the situation. Read on for the full update.
Posted in AT&T, T-Mobile, Virtual Operators (MVNOs) | Tagged AT&T, data, StraightTalk, T-Mobile | 3 Responses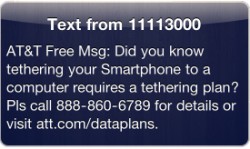 By Humberto Saabedra on August 4, 2011
AT&T has begun to send customers on the carriers older unlimited data plans with jailbroken/rooted devices that tether on the plans text messages stating that if customers don't cease the activity, they will be forced off of the unlimited plans onto the newer DataPro plans with the 4GB tethering allowance with no way to recover […]
Posted in AT&T | Tagged AT&T, data, tether | 13 Responses
By Humberto Saabedra on July 9, 2011
Verizon's Wireless support account on Twitter has confirmed that customers with 3G phones that also have unlimited data are able to upgrade to 4G LTE handsets and keep the unlimited data plan on the account, confirming the previous statements made about upgrades and grandfathering ahead of last Thursday's transition to tiered data plans. In addition, […]
Posted in Verizon | Tagged data, unlimited, Verizon, Verizon Wireless | 10 Responses
By Humberto Saabedra on February 3, 2011
According to a PDF and link found on Verizon's servers this morning, Verizon has begun to implement throttling for users that are determined to be in the 5% that are considered excessive consumers of data service as stated by the carrier below: If you use an extraordinary amount of data and fall within the top […]
Posted in Verizon | Tagged data, Verizon, Verizon Wireless | 10 Responses
By Humberto Saabedra on January 25, 2011
In an interview with the Wall Street Journal, Verizon CEO Lowell McAdam has confirmed that the carrier will offer an unlimited data plan for the iPhone for $30 a month on top of Verizon's monthly voice plans. "I'm not going to shoot myself in the foot, Not offering an unlimited plan would put up a […]
Posted in Apple, Verizon | Tagged data, iphone, Verizon | 3 Responses
By Humberto Saabedra on November 15, 2010
Best Buy has begun carrying T-Mobile's $50 prepaid broadband cards not long after the carrier launched its new slate of mobile broadband plans which usher in tiered data access. The cards are good for one calendar month with 1GB of data access. The $30 card is also available with one month of service and 300MB […]