By Humberto Saabedra on December 13, 2012
After months of rumors, Google and Apple release a standalone Google Maps with Navigation app for iOS
Posted in Apple, Navigation | Tagged Apple, Google, ios, maps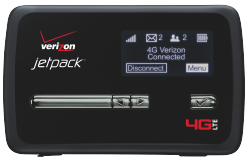 By Christopher Price on July 25, 2012
Novatel's latest MiFi is a mix of old and new. But, in a good way… we'll explain. Nobody has tested this unit more than us.
Posted in CDMA2000, EV-DO, LTE, Navigation, Reviews, Verizon, Wi-Fi | Tagged 4510l, 4620l, 4g, Android, cdma, evdo, Google, gps, hotspot, http, jetpack, LTE, MiFi, mifi os, mimo, Navigation, nmea, novatel, Pantech, qualcomm, sim, smartphone, tether, tethering, uml290, unlimited data, usb551l, Verizon, Verizon Wireless, vzw | 16 Responses
By Christopher Price on March 13, 2012
Nokia builds on its commitment to HTML5 Maps, doesn't build on explaining exactly why.
Posted in Android, Apple, Navigation, Nokia | Tagged Android, gps, html5, ios, Navigation, Nokia, nokia maps, telenav | 1 Response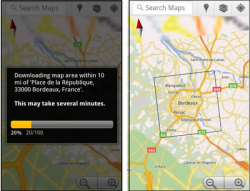 By Humberto Saabedra on July 7, 2011
Google has quietly added offline map caching to the latest version of Google Maps for Android, though it cautions that the feature is a part of its Google Labs suite of experimental features and is not feature complete. The offline maps caching feature is also different from similar functionality in other applications in that it […]
Posted in Google, Navigation | Tagged Android, Google, Google Maps | 5 Responses
By Humberto Saabedra on May 4, 2011
As expected from last week's press release from Apple, the company has begun to roll out the promised iOS updates designed to address issues stemming from the LocationGate logging scandal that caused a media frenzy and subsequently made people more aware of how far location-based services on smartphones can go before becoming legal, ethical and […]
Posted in Apple, Legal, Navigation | Tagged Apple, iOS4, LocationGate
By Humberto Saabedra on April 29, 2011
T-Mobile is currently holding a fire sale on the Nokia Nuron Symbian smartphone. The phone features Symbian S60 5th Edition and now features access to the latest edition of Ovi Maps which allows for offline map caching with map data for 160 countries. Normally $149.99, the phone is currently being sold for $49.99 after $70 […]
Posted in Navigation, Nokia, T-Mobile | Tagged Nokia Nuron, ovi maps, prepaid, T-Mobile | 3 Responses
By Humberto Saabedra on April 27, 2011
Apple has released official PR regarding the situation designed to answer the most pressing questions in the wake of last week's release of a public tool that was designed to interpret the database of location data found on iOS 4 desktop backups. The Q&A/FAQ also sheds light on Apple's future plans for location data that […]
Posted in Apple, Legal, Navigation | Tagged Apple, iOS4, LocationGate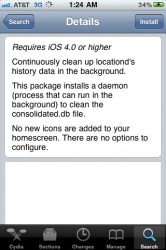 By Humberto Saabedra on April 21, 2011
Following up on the previous article, a new tool has been made available for those with jailbroken iPhones that wish to eliminate the location data logs from iOS devices running Cydia. The untrackerd daemon continually wipes the location data that the operating system stores on the device and is meant as a measure of security […]
Posted in Apple, Navigation, Nerds | Tagged Apple, cydia, iphone, Nerds, untrackerd | 4 Responses
By Humberto Saabedra on April 21, 2011
Two researchers from the UK have developed a free tool to sift through Apple's hidden location data stored on devices running iOS 4, The data, triangulated location data taken from cell site locks is stored on an invisible database on the device and is synced every time an iOS device is connected to a computer […]
Posted in Apple, Legal, Navigation, Nerds | Tagged Apple, ios 4, location, logs | 9 Responses
By Humberto Saabedra on March 17, 2011
Navigation solutions developer TeleNav has announced a new version of its Navigation by TeleNav app now available in a free and paid version for select Verizon Wireless handsets. The free version includes turn by turn navigation, multiple route suggestions and customization along with local search with a database of 22 million locations. The paid version […]
Posted in Navigation, Verizon | Tagged telenav, Verizon, Verizon Wireless