Browse:
Home
/
steve jobs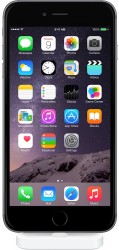 By Christopher Price on August 4, 2015
Rumors have run wild across the Internet over the past 48 hours… rumors that PhoneNews.com did not regurgitate. Now it's clear why we didn't – they just aren't true.
Posted in Apple | Tagged Apple, Google, Project Fi, Republic Wireless, steve jobs, Virtual Operators (MVNOs)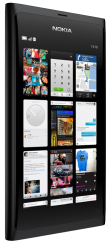 By Christopher Price on March 8, 2013
Also, what Nokia can do to buy their way out of the problem… and how Nokia cost our founding editor five figures along the way.
Posted in Editorials, Jolla, MeeGo / Mer / Sailfish, Nokia | Tagged Apple, Intel, Jolla, meego, N9, n950, Nokia, nokia maps, powerbook 5300, powerbook g3, sailfish, steve jobs, steven elop, Tizen, Windows Phone | 26 Responses
By Humberto Saabedra on October 5, 2011
Within the last 15 minutes, multiple reports from the Associated Press and New York Times have confirmed that Steven P Jobs, co-founder of Apple Inc. has passed away from lingering health issues stemming from a rare form of pancreatic cancer for which he had received treatment over the past decade and subsequent liver transplant. Â He […]
Posted in Apple | Tagged Apple, steve jobs | 1 Response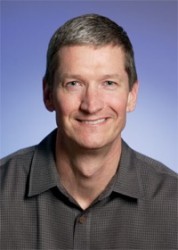 By Humberto Saabedra on August 24, 2011
In the last few minutes, news has surfaced on multiple outlets confirming that Steve Jobs, founder of Apple Inc. will be stepping down as CEO of the company he founded with Steve Wozniak, with interim CEO Tim Cook taking the position on a permanent basis. Updated with letter of resignation from Steve Jobs.
Posted in Apple, General News | Tagged Apple, steve jobs, Tim Cook
By Humberto Saabedra on January 17, 2011
Apple CEO Steve Jobs will be taking another leave of absence from day to day duties to focus on health. Tim Cook will oversee day to day operations until Jobs returns. His memo follows below. Team, At my request, the board of directors has granted me a medical leave of absence so I can focus […]
Posted in Apple | Tagged Apple, steve jobs | 1 Response
By Elijah Nicolas on November 29, 2007
During a Churchill Club meeting in Santa Clara, California, AT&T Inc. Chief Executive Officer Randall Stephenson was quoted saying that Apple Inc. will in fact, introduce an updated version of its iPhone in 2008 that will utilize AT&T's 3G network. Not revealing any intimate details on release dates, he did mentioned that it would be […]
Posted in AT&T | Tagged Apple, AT&T, iphone, randall stephenson, steve jobs | Leave a response
By Christopher Price on June 9, 2005
Very few of you know that I was an internal beta tester for Mac OS X, as well as an external beta tester for Windows XP. During this time, I was privy to well, a lot of stuff I can't talk about to this day. But, one thing that I can talk about now is […]
Posted in General News | Tagged Beta, bootloader, mac, OSX, steve jobs, windows xp | Leave a response