By Humberto Saabedra on June 28, 2013
T-Mobile purchases AWS spectrum in the Mississippi Valley from US Cellular for future LTE expansion
Posted in Carriers, T-Mobile | Tagged aws, LTE, T-Mobile, us cellular

By Humberto Saabedra on April 9, 2012
T-Mobile USA and Leap Wireless Announce AWS Spectrum Exchange in Select Markets
Posted in Carriers, Cricket (AT&T), General News, T-Mobile | Tagged aws, Leap Wireless, Savary Island, T-Mobile
By Humberto Saabedra on March 21, 2011
Very early this morning, AT&T held a conference call to outline the details of the $39 billion purchase of T-Mobile from Deutsche Telekom, with the key points being in the planned network transition at the completion of the purchase, which also hinges on regulatory approval. AT&T has confirmed that it plans to transition the current […]
Posted in AT&T, General News, LTE, T-Mobile, UMTS | Tagged AT&T, aws, LTE, T-Mobile, w-cdma
By Humberto Saabedra on August 2, 2010
Following up on the FCC's approval of the WX404 messaging phone with CDMA AWS support, Motorola has officially announced the forthcoming launch of the phone as the Grasp. The Grasp features an eco-friendly BFR and PCV free casing, along with a 100% recyclable housing. Other features include a 1.3 megapixel camera with video capture, media […]
Posted in Cricket (AT&T), MetroPCS, Motorola | Tagged aws, cdma, Cricket, MetroPCS, Motorola, Motorola Grasp | 1 Response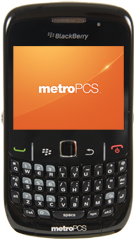 By Humberto Saabedra on July 23, 2010
MetroPCS has launched the long-awaited successor to the BlackBerry Curve 8330 and the first BlackBerry device to support its expanded AWS coverage area in the Curve 8530.  The 8530 is also the first device on the regional flat-rate carrier to include a Wi-Fi radio while supporting EVDO Rev. 0 access in select coverage areas. Pricing […]
Posted in BlackBerry, MetroPCS | Tagged aws, BlackBerry 8530, MetroPCS, rim | 1 Response
By Humberto Saabedra on July 21, 2010
The FCC has granted approval for an unannounced messaging phone in the Motorola WX404.  The WX404 features a QWERTY keyboard, tri-band 800/1700/1900 radio, camera of unknown resolution, USB port and headset jack. The draft user manual references Bluetooth, a microSD slot, media player, and BREW support. Neither Motorola nor the two carriers that support the […]
By Christopher Price on May 27, 2010
Small regional MVNO i wireless has snuck in a nationwide, available-to-everyone T-Mobile-powered plan that rivals Boost Mobile's $50 unlimited plan. And no, you can't say that three times fast, we tried. We've noted i wireless in the past for being one of the only notable T-Mobile MVNOs. They are especially notable because they do not […]
Posted in T-Mobile, Virtual Operators (MVNOs) | Tagged aws, boost, i wireless, sprint, T-Mobile, UMTS & W-CDMA, virgin | 12 Responses
By Humberto Saabedra on April 20, 2010
The FCC has revealed another variant of the forthcoming Dell Mini 5 Android MID with support for AWS 3G access, suggesting a version for T-Mobile in the near future. The tablet will feature a 5 inch diagonal WVGA resoloution capacitive touch display with a front mounted VGA resolution camera and 5.0 megapixel main camera with […]
Posted in Android, Manufacturers, T-Mobile | Tagged 3g, Android, aws, Dell, fcc, mid, mini 5, T-Mobile
By Humberto Saabedra on March 24, 2010
Following up, Cricket has confirmed that it will launch an AWS-compatible version of the BlackBerry Curve 8530 this summer along with the previously confirmed Kyocera Zio. The carrier further states that both devices will not exceed retail pricing past $299, suggesting that the carrier will be subsidizing part of the handset costs.
Posted in BlackBerry, Cricket (AT&T), Nerds | Tagged 8530, aws, blackberry, Cricket, curve, rim
By Humberto Saabedra on March 15, 2010
The FCC has approved what looks to be the first handset from LG to support T-Mobile's AWS 3G band in the LG GD570. Not much else is known about the device other than including support for Bluetooth and quadband GSM at this time.