Browse:
Home
/
announcement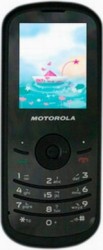 By Humberto Saabedra on April 20, 2010
Motorola has announced the forthcoming launch of six new phones in its entry level WX series, starting with the Moto WX161 and Moto WX181, both being candybars that feature an FM radio and built-in LED torchlight. The WX260 is another candybar that features a WAP browser, Bluetooth with stereo audio support, MicroSD slot and media […]
Posted in Motorola | Tagged announcement, Motorola, Series, WX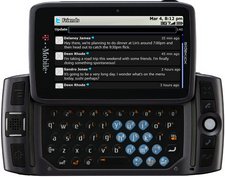 By Humberto Saabedra on April 16, 2009
T-Mobile has officially announced the new version of the T-Mobile Sidekick LX, which is in fact the long rumored Sidekick LX that we have previously reported on since the first spy shots emerged in January. The T-Mobile LX (2009) features all of the previously rumored specifications such as a 3.2 inch WVGA display (a first […]
Posted in EDGE, GSM, HSPA, Microsoft, Navigation, Sidekick (Danger), T-Mobile, UMTS | Tagged announcement, Sidekick LX (2009), T-Mobile | 2 Responses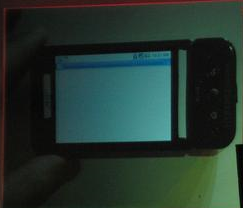 By Humberto Saabedra on September 16, 2008
During Google's Developer Day conference in London today, Mike Jennings demonstrated the finished version of the forthcoming HTC Dream, albeit with tape covering the branding. Image courtesy of TechRadar In other related news the Wall Street Journal is reporting that T-Mobile and HTC are planning to officially announce the Dream at an event on September […]
Posted in Android, EDGE, Google, GSM, HSPA, HTC, Navigation, T-Mobile, UMTS, Wi-Fi | Tagged announcement, Google, Google Android (OHA), handset, London, next, Official, Shows, week
By Christopher Price on March 15, 2006
Motorola today announced that they will be giving their popular PEBL phone new color options, expected to be released next quarter. The phones will be otherwise identical to the existing PEBL, and will be available in green, orange, teal and pink. Hit Read More to view high-resolution images of each new PEBL.
Posted in General News, GSM | Tagged announcement, colors, Motorola, new, pebl | Leave a response
By Christopher Price on March 3, 2006
PCS Intel will continue with its tradition of only reporting on the phones you'll actually be able to buy. Sony Ericsson today announced several phones, however, only three of them are headed to the United States, the K790a, W300i, K510a and K310a. The K790a is a non-UMTS version of the K800, featuring full Class 10 […]
Posted in General News, GSM | Tagged announcement, ericsson, phones, sony, U.S. | Leave a response
By Christopher Price on February 4, 2005
Update: There are multiple points that we'd like to clarify. Sprint has chosen to address this issue, and has stated to us and on other sites the following: "Sprint has never announced plans to carry the Samsung i550 device. Sprint is not putting an emphasis on any operating system over another. Sprint is committed to […]
Posted in Sprint | Tagged announcement, i550, Samsung | Leave a response