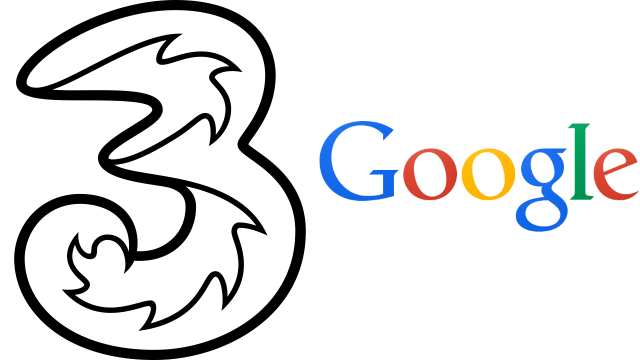 According to a report in Saturday's edition of England's Telegraph newspaper, Google is in talks with Pan-Eurasian holding company Hutchison Whampoa to allow customers of its forthcoming MVNO project the capability to roam internationally at no additional charge. Hutchison Whampoa is the holding company that controls multiple mobile networks across Europe and Asia under the Three (3) brand.
Such a move would greatly improve customer acquisition for Google's MVNO project, as one of the major goals behind it is to make cross-network roaming as transparent as possible while removing one of the major barriers of international roaming in high interconnection costs for both carrier and customer.
The move to reduce inter-country roaming is also an old problem for Hutchison Whampoa's Three brand, as it is the only European carrier that has attempted to eliminate roaming costs for its customers that roam across its large network throughout Europe and parts of Asia, such as Macau, Indonesia, Vietnam, Sri Lanka and Hong Kong, where the holding company is based, with the company also trying to acquire the UK branch of mobile carrier O2 from its current owners in Spain's Telefonica in recent months.
As Hutchison Whampoa and Google have similar goals in reducing roaming costs to zero, it's thought that the negotiations would benefit both parties, with Google being able to offer no-cost roaming to its MVNO customers as a result. Currently, Google is aiming for a mid-year launch for its MVNO with selected carrier partners, although the company has revealed few concrete details besides its intentions to enter mobile services last month during Mobile World Congress.