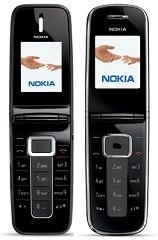 In a press release during CTIA, Nokia USA has announced the pending launch of two new CDMA clamshells, the 1606 and the 3606.
The 1606 features dualband CDMA 800/1900 support along with AWS support on the new 1700 Mhz band, large display and keypad, speakerphone and flashlight which can be used even if the phone is turned off. The 3606 adds external media player controls, OLED external display, Bluetooth, microSDHC slot with support for 8GB cards, and a 1.3 megapixel camera with video recorder and LED flash.
Both phones are expected to launch in the 3rd quarter of 2008, with no details on whether Nokia has internally designed the handsets or if they are outsourced to another ODM and simply rebranded.