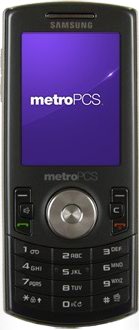 After first being outed on Samsung's official site two months ago, MetroPCS has launched the successor to the hit Messager in the Messager II.
The Messager II features a redesigned bodyshell, Bluetooth with stereo audio support, triband CDMA support for roaming, 2.0 megapixel camera with video recorder along with speakerphone, media player, sliding QWERTY keyboard, QVGA display, microSDHC expansion slot, and EVDO data access.
The phone is now available online for $149.99 and will be available in retail stores this Friday.
Buy the Samsung Messager 2 from MetroPCS

Get $15 Cashback from PhoneCashback.net