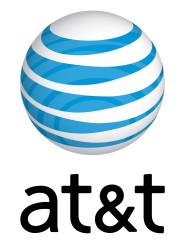 By Humberto Saabedra on January 3, 2014
AT&T tries to head off T-Mobile's expected CES announcement next week with its own incentives to draw T-Mobile customers away.
By Christopher Price on January 8, 2013
We're live at CES, and we've got a great new sponsor to kick off our coverage this year!
Posted in General News, Samsung | Tagged CES, ces 2013, galaxy camera, Samsung
By Christopher Price on July 10, 2012
The biggest tech show in the world opens its doors to more people than ever, for the low price of zero dollars to attend.
Posted in Deals, General News | Tagged Apple, cea, CES, Consumer Electronics Show, las vegas, macworld expo, Microsoft, nevada
By Christopher Price on January 24, 2012
While we're not quite done yet running some of our coverage from CES, we did want to post this video that we quietly shot after the show. Essentially, it's the first day of post-CES activity at the Las Vegas Convention Center, shot in time-lapse, at about one shot a minute. It is our first production […]
Posted in Video & Software | Tagged CES, morning after, video
By Humberto Saabedra on January 8, 2012
Welcome to PhoneNews.com's CES coverage for 2012. We'll be starting our coverage of the show with Acer's keynote after the break. Completed.
Posted in General News | Tagged acer, CES, Consumer Electronics Show
By Christopher Price on January 5, 2012
Wirefly today took the apparently-accidental step of offering up pre-orders for the Lumia 710, Nokia's first American Windows Phone. The phone will launch on T-Mobile. CES is shaping up to be Nokia's re-debut with their line of Windows Phones all set to be announced at CES. As many as three Lumia variants may be seen at […]
Posted in Nokia, T-Mobile, Windows Phone | Tagged CES, Lumia, Lumia 710, Microsoft, T-Mobile, windows phone 7
By Humberto Saabedra on December 21, 2011
In a simple announcement with little fanfare, Microsoft has announced that it will no longer field a major presence at the Consumer Electronics Show after next year's show, marking 20 years of appearances at the trade event. we have decided that this coming January will be our last keynote presentation and booth at CES. We'll […]
Posted in Microsoft | Tagged CES, Consumer Electronics Show, Microsoft
By Christopher Price on December 9, 2010
We realize CES is a few weeks away, but we figured now would be a good time to kick off coverage. Why? Well, as you may have noticed, we're currently between technology news web sites. We have a new one in the works, but due to staffing shortages, we're not going to roll it out […]
Posted in General News | Tagged CES, shuttle computer