A leaked internal employee information slide has revealed that T-Mobile plans to launch the HTC Touch Pro 2 on August 12th.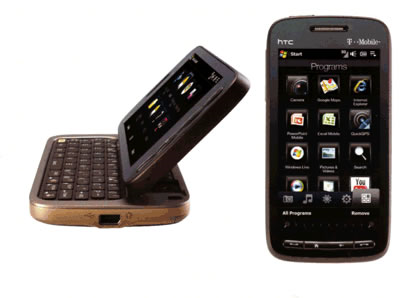 The T-Mobile HTC Touch Pro 2 is the successor to the venerable and outmoded Wing in the carrier's smart device lineup and represents a substantial upgrade with a 3.6-inch WVGA touchscreen display in a thinner design with adjustable tilting display and a new speakerphone implementation with two mics and two speakers for noise cancellation that is activated by turning the phone on its face.
The rest of the featureset consists of a 3.2 megapixel camera with autofocus and video recorder, Bluetooth, Wi-Fi radio, GPS transceiver, accelerometer, microSDHC expansion slot and 3G access. No pricing information is known at this time.
Update: T-Mobile has officially announced availability of the Touch Pro 2 for August 12th and PhoneNews.com can confirm that pricing will be set at $199.99 after new 2 year agreement and data plan requirement.