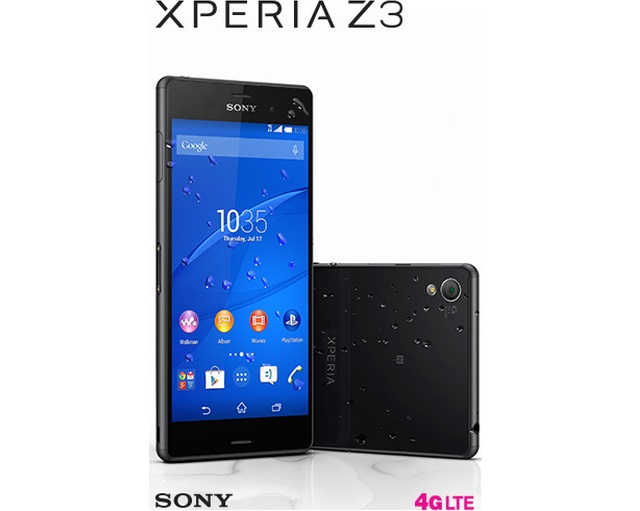 T-Mobile has quietly restocked its version of the Sony Mobile Xperia Z3 flagship through its online sales portal. The phone has also seen a significant price drop, going from $639 full retail, to $499.92, or as low as $20.83 per month on a qualifying installment plan.
The phone features a 5.2-inch full HD display and is waterproof with a 20.7-megapixel camera, compatibility with PS4 Remote Play for mobile gaming with support for the Dual Shock 4 controller and a new controller mount accessory, along with a microSD slot and 16GB of internal storage.
The phone was launched just last October on T-Mobile and was thought to have been completely discontinued from sale earlier this month, but now that Sony has taken a low-key and seemingly Japan-only approach with the newly announced Xperia Z4, T-Mobile may have felt it appropriate to resume sales for the time being.