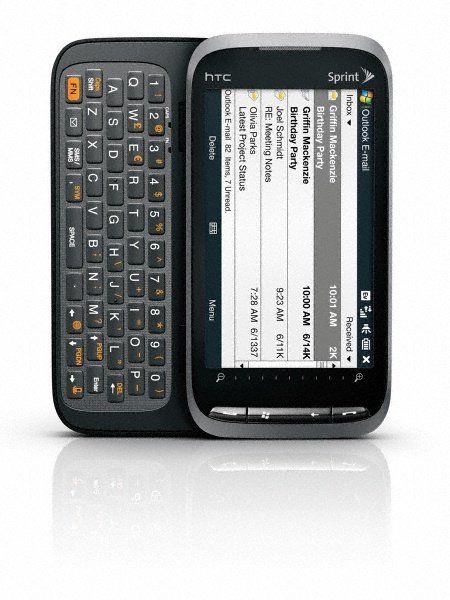 Sprint has officially announced the pending launch of the HTC Touch Pro 2 after months of speculation.
The Sprint version features a dual-mode quadband GSM/CDMA radio for international roaming with included SIM card, 3.2 megapixel camera with autofocus, accelerometer 3.6 inch WVGA display with tilt mechanism, microSDHC expansion slot, TV output, and Straight Talk dual-microphone speakerphone with mute button.
The device will launch for $349.99 after new 2 year agreement and $100 rebate on September 8th.
The Sprint version will launch with Windows Mobile 6.1, but will receive the upgrade to 6.5 when available along with an integrated 3.5mm headphone jack and Opera Mobile.