Sprint customers have been confirming the addition of a new data plan for frequent travelers and is now listing it for new customers.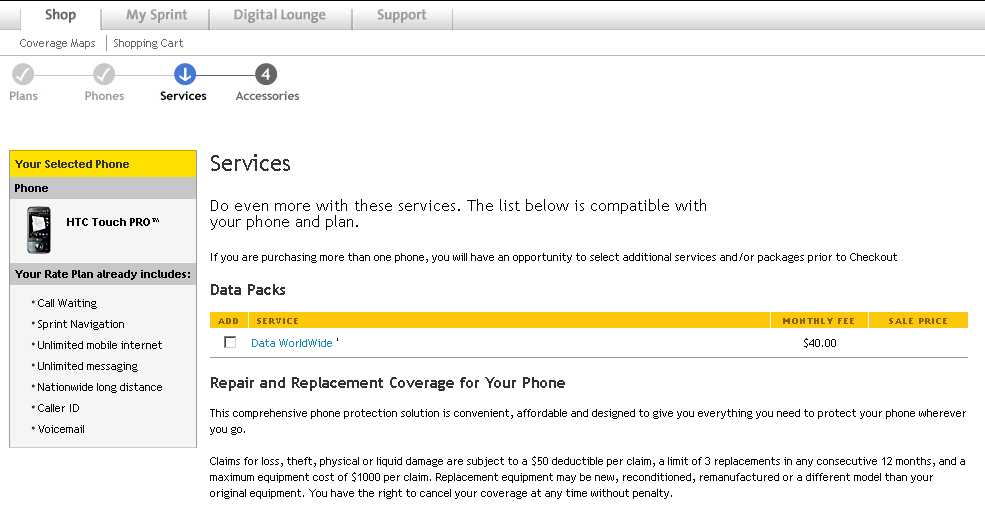 Click for full-size
For $40 a month, customers can use data while roaming in 10 countries with CDMA data access or 110 when combined with a dual-mode CDMA/GSM handset like the Samsung ACE on top of included unlimited data access within the US, Canada, and Mexico. Â The service also includes applicable email access via Exchange DirectPush, Outlook Mobile, Versamail, or web based email.
To clarify, this does not apply to voice minutes or airtime, as voice rates are charged according to current roaming rates.