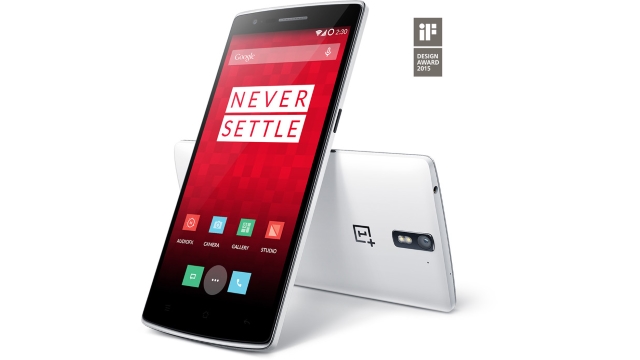 Chinese upstart manufacturer OnePlus has opened sales of its One smartphone to all who are interested without the need for a purchase invite to celebrate one year in business.
The manufacturer began under auspicious circumstances as a viral advertising campaign that emphasized a new way of doing things, while experienced observers quickly figured out that the company was started by former employees of Oppo Electronics, a company best known for region free Blu-Ray players and headphone amps, with its own line of Android smartphones that have proven to be popular in Southeast Asia as well as its native China.
So deep are the ties between OnePlus and Oppo owing to the former being a wholly-owned subsidiary, that the first waves of OnePlus smartphones were assembled and delivered from Oppo assembly lines in order to maintain their sales and thin profit margins to offer the lowest prices possible. Both the 16GB and 64GB are available for immediate purchase worldwide for $299 and $349, respectively with extensive discounts on accessories also available online.
The phone features a quad-core Qualcomm Snapdragon 801 processor with 3GB of RAM and either 16 or 64GB of internal storage without a memory card slot along with a 5.5-inch 1080p display, 5.0-megapixel front-facing camera, 13-megapixel main rear camera with Sony-sourced imaging assembly and LED flash, 3100mAh fixed battery, and either Cyanogen 12S (based on Android Lollipop) or OnePlus' own Oxygen OS. The OnePlus also supports US LTE on T-Mobile and AT&T as well as US HSPA.
The company has stated that its next flagship may reinstate the invite system and removed the invite system for the One as a result of the lessons learned from the first year of sale.