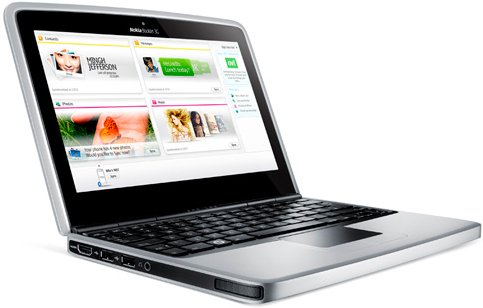 After months of rumor and speculation, Nokia has officially announced its entry into the netbook market with its own machine in the Nokia Booklet 3G.
Nokia has chosen the well-traveled path of many other manufacturers with specifications that equal or exceed those in other competing models with an Intel Atom processor, integrated 3G HSPA modem with A-GPS support, 10-inch glass front HD resolution display, aluminum bodyshell, HDMI port for video output and Windows XP along with a claimed 12 hour battery life.
As with other competing netbooks, Nokia will be bundling its own suite of online services with Ovi Suite which can pinpoint location in seconds with the Ovi Maps widget and built-in A-GPS. The Nokia Booklet 3G also includes other Ovi functionality such as using Ovi Suite to sync seamlessly with a Nokia smartphone to the Booklet 3G and further onto the imternet.
Pricing and further information will be announced next month at the Nokia World expo on September 2nd.