By Humberto Saabedra on May 18, 2015
Sony Mobile releases AOSP-based recovery partitions for select Xperia models
Posted in Nerds, Sony | Tagged Android, Nerds, Sony Mobile, Xperia
By Humberto Saabedra on May 7, 2015
Sony Mobile announces the improved selfie-focused Xperia C4
Posted in Manufacturers, Sony | Tagged Sony Mobile, Xperia, Xperia C4
By Humberto Saabedra on April 19, 2015
Sony Mobile announces the Xperia Z4
Posted in Sony | Tagged sony, Sony Mobile, Xperia, Xperia Z4
By Humberto Saabedra on July 21, 2014
Sony Mobile releases a US-compatible version of the Xperia Z2 online
By Humberto Saabedra on February 13, 2014
Sony Mobile announces a new Android Jelly Bean update for select Xperia smartphones
Posted in Android, Sony | Tagged Android, jelly bean, Sony Mobile, Xperia, Xperia SP, Xperia T, Xperia TX, Xperia V
By Humberto Saabedra on January 7, 2014
Sony announces two new Xperia Z1 models in the Z1S for T-Mobile and the Z1 Compact for international markets.
Posted in Sony, T-Mobile | Tagged sony, Sony Mobile, T-Mobile, Xperia
By Humberto Saabedra on September 4, 2013
Sony Mobile updates their Xperia Z flagship with the Z1 Android smartphone.
Posted in Sony | Tagged Sony Mobile, Xperia, Xperia Z1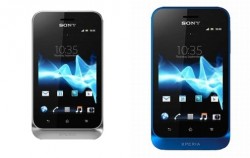 By Humberto Saabedra on November 26, 2012
Sony Mobile places its Xperia tipo entry-level Android smartphone series and Xperia miro Android smartphone on sale for less than $200 each.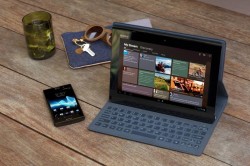 By Humberto Saabedra on August 29, 2012
Sony announces its latest Android tablet in the Xperia Tablet S
Posted in Android, Sony | Tagged sony, Xperia, Xperia Tablet
By Humberto Saabedra on August 29, 2012
Sony Mobile announces its latest Android flagship in the Xperia T/TX smartphone
Posted in Android, Sony | Tagged Android, sony, Sony Mobile, Xperia