PhoneArena has revealed an internal Sprint roadmap centered on PDA device launches, and the long-awaited Treo 800w has made an appearance.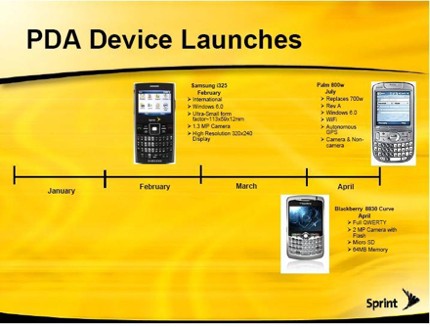 The Palm Treo 800w is expected to succeed the venerable 700w and wx by upgrading the operating system to Windows Mobile 6 (though new information suggests the device may ship with 6.1 pending an official announcement at CTIA) , EVDO Rev. A access, Wi-Fi radio which is a first time addition for Palm smartphones, built-in GPS transceiver, full 320×320 resolution support which is a first for Windows Mobile, and will be available in camera and non camera versions.
The device is slated for a July launch, with no further details available at this time.