Earlier this morning, Samsung held its annual Unpacked press event ahead of the IFA tradeshow as well as a week before the forthcoming Apple event to announce its latest flagship developments while announcing new products in the Galaxy Note 4, Note Edge variant and the fruit of its partnership with Facebook-owned virtual reality developer Oculus VR in the Gear VR headset.
The Galaxy Note 4 is the fourth major update to the phablet series that Samsung pioneered all the way back in 2010 and features the requisite spec upgrades, with a 5.7-inch wide-aspect "Quad-HD" display (2560 x 1440 pixels). Samsung has also further developed its Super AMOLED display technology, with the larger, higher-resolution screen enhancing the phone's multitasking capabilities by making more content visible in each window according to Samsung. The Note 4 will also have two processor variants that will be specific to each market, the U.S. variant will use a quad-core Qualcomm Snapdragon processor at 2.7GHz each and 3GB of RAM with 32GB of internal storage and microSD card support up to 64GB.
The Note 4 also makes substantial improvements to its main camera, which now captures at 16-megapixels and includes optical image stabilization, HDR, along with ultra HD video capture. The front-facing camera also goes up in resolution to 3.7 megapixels and has a wide aperture of f/1.9, which is rare for a smartphone camera. The phone will ship with Android 4.4 KitKat and will feature the latest version of Samsung's TouchWiz user interface, which includes the expected S Health, S Voice and services common to Samsung phones. The included S Pen stylus has also been refined to provide a more natural feel to on-screen writing compared to previous versions, and carries over the tools and functions from the Note 3, such as Air Command, Image Clip, and Smart Select.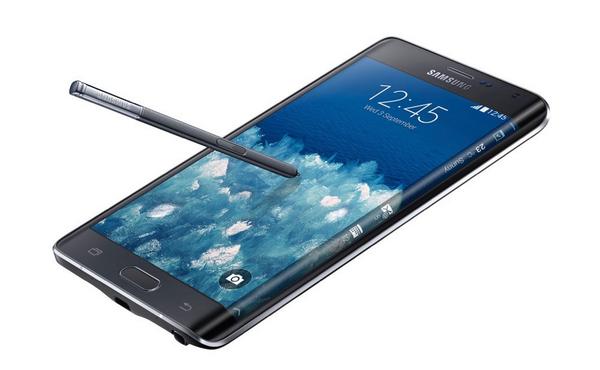 Samsung has also announced a variant of the Note 4 with a unique curved edge along one side of the display in the Note Edge.The display edge provides quick access to frequently used apps, alerts and device functionality instead of the typical positioning for such alerts and app tray at the top and bottom of the display. The Note Edge also shares many key specifications with the Note 4, though the display is smaller at 5.6 inches. It uses the same processor (quad-core 2.7GHz Snapdragon) and camera combination (16 megapixel/3.7-megapixels), as well. This phone will be available later this year on all four carriers in the US.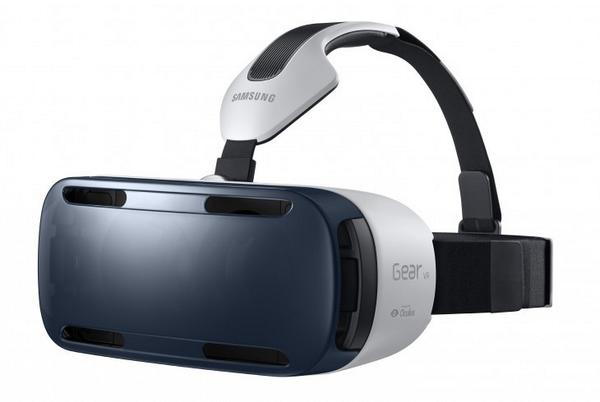 Finally, Samsung and Oculus VR announced the future launch of the Gear VR Innovator Edition virtual reality headset. The headset was developed in conjunction with the mobile development team headed by former id Software exec John Carmack over one and a half years. The headset features an accelerometer and gyroscope sensors with a volume rocker and touchpad/button on the right side for entering and exiting apps. however, the actual headset does not feature its own display, instead featuring a dock for a Galaxy Note 4 which Samsung is positioning as the ideal pairing.
While Samsung have not announced a release date for the Gear Innovator Edition, it is a consumer-grade product and will be available for purchase with a focus on early adopters later this year from Samsung and selected carriers, while it will also be demonstrated later this week in select US cities through select carrier locations.