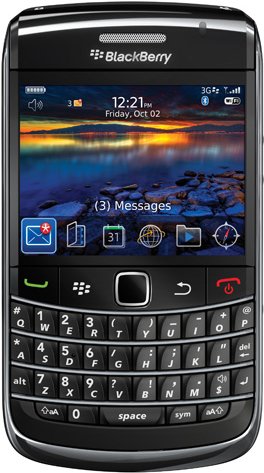 RIM has officially announced the successor to the flagship Bold 9000 in the Bold 9700.
The Bold 9700 will feature BlackBerry OS 5.0, a 480×360 resolution landscape display, optical directional pad as found on the 8520, 3.2 megapixel camera with autofocus, video recorder and flash, as well as support for 900 / 1700 / 2100 and 800 / 850 / 1900 / 2100MHz 3G access.
Rounding out the rest of the featureset will be Wi-Fi, Bluetooth with stereo audio support, microSDHC expansion slot and media player.
T-Mobile has announced its variant of the 9700 for release in November which will allow for UMA voice calling over Wi-Fi, while AT&T has announced its version for $299.99 before an additional $100 mail-in rebate to be released in the next few weeks.