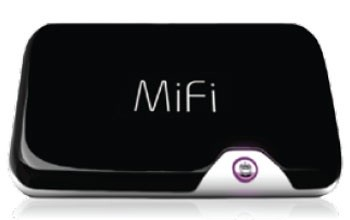 Novatel Wireless has officially announced the forthcoming launch of the MiFi 2372 mobile broadband router/modem.
The device, much like the CDMA version allows up to five Wi-Fi enabled devices to share the connection and includes new features such as GPS support and a built-in microSDHC card slot for additional storage.
Quadband GSM/EDGE support is available along with triband HSPA support with pricing and availabbility information unavailable at this time. In related news, Novatel has also announced that it has opened up the software interface for the MiFi 2372 via the Novatel Developer Lounge, whereby interested developers can download the companion SDK for the device lineup in order to develop new applications for use with the device.