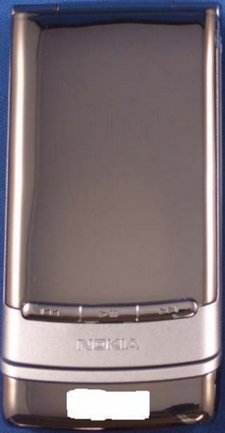 The FCC has revealed the successor to the Nokia 6650 clamshell for AT&T in the 6750 Mural.
The clamshell features a dynamic outer display similar to the 7510 and 7205 Intrigue, external media player controls, micxroSDHC expansion slot, quadband GSM/EDGE and dual-band HSDPA, Bluetooth with stereo audio support, 2.0 megapixel camera and support for AT&T services with a dedicated Cellular Video key and support for Mail, IM, XM, Music, Video Share and mobiTV.
It should be noted that this clamshell does not support the Symbian operating system as the previous model did, instead being developed with Series 40 3rd Edition.