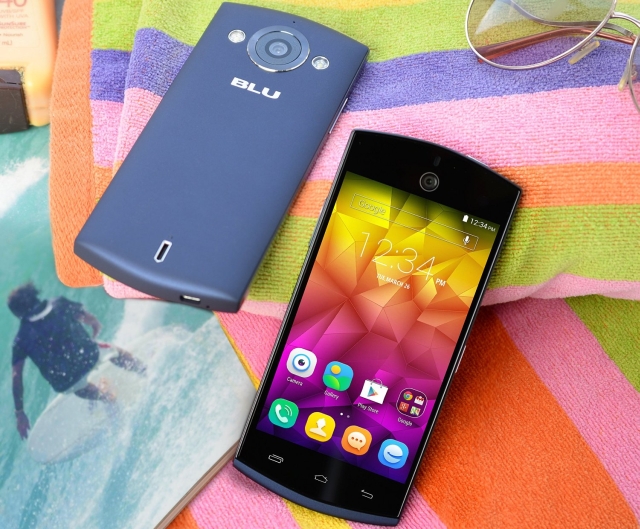 Upstart "manufacturer" BLU Products has announced its latest mid-range Android smartphone with high-end features in the "Selfie". As can be guessed by its name, the smartphone's focus is on high-resolution and high-quality self and group portraits.
The phone features dual 13-megapixel camera assemblies sourced from Sony, both also featuring dual LED flashes and custom software for high-quality images and video capture. The phone is manufactured by Chinese OEM CT Group and was released last year in India and select markets under the Micromax brand.
The rest of the specifications center around a 4.7-inch 720p display, Android 4.4.4 KitKat, Mediatek 6592 octa-core processor with 2GB RAM and 16GB internal flash along with a microSD slot and FM Radio. To cap off the specs, the phone even includes dual-SIM support, though its unclear whether this phone will be updated to Lollipop for native dual-SIM support.
The phone is available now for immediate purchase from Amazon for $249.99 in both a US GSM and Global version.