AT&T has announced four new QWERTY devices just in time for the holiday season.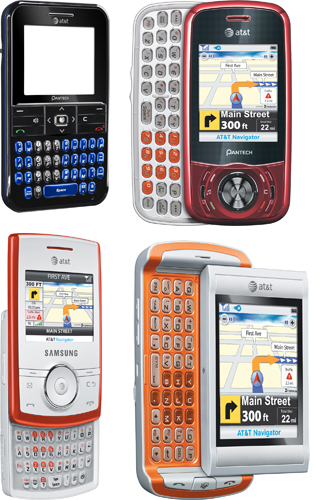 The AT&T Quickfire, Pantech Matrix, and Samsung Propel feature QWERTY keyboards, dual band 3G HSDPA access, Bluetooth, 1.3 megapixel cameras (on the Propel, Matrix and Slate) with video recorders, microSDHC expansion slots and access to the full suite of AT&T services (Mail, IM, Music, Navigator, and Video Share).
The Slate is the only device in the lineup that does not feature 3G access but has an identical featureset as the aforementioned devices with the device slated to be launched later this month for $49.99 after new 2 year agreement and rebate.
The Matrix is available now, while the Propel is slated to be available later this month with pricing set at $79.99 for the device after agreement and rebates, with the Quickfire debuting in November for $99.99 after the same aforementioned terms.