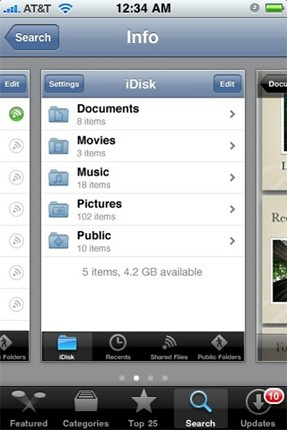 Apple has released the long awaited MobileMe iDisk access application for the iPhone and iPod Touch running OS 3.0.
The application allows MobileMe subscribers to access iDisk shares of up to 20MB in size, login, filesharing via email links, password protection of files and time limits for file downloads with the only limitation being the file viewing being limited to iPhone supported filetypes such as iWork, Office, QuickTime and PDF files.
The application itself is free and requires an active MobileMe account.
MobileMe iDisk for iPhone/iPod Touch (iTunes Link)