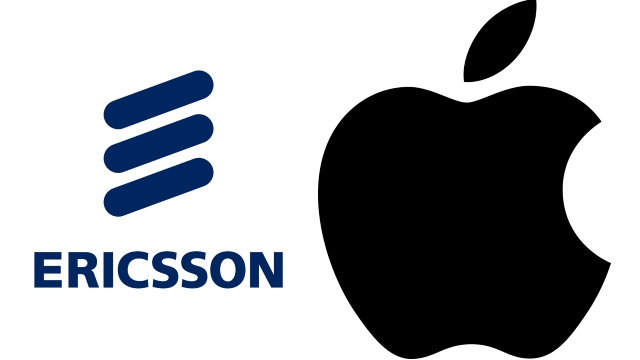 After allowing a long-term royalty agreement to lapse over two years ago, Apple and Ericsson have now engaged in yet another legal battle over the licensing fees paid from one party to the other.  Apple is accusing Ericsson of demanding royalties that are outside the "fair and reasonable" terms dictated by standard-essential patent licensing while Ericsson claims every iPhone has its core LTE technology inside and believes royalties should be based on the total value of each handset sold.
However, Apple believes the royalty payments should only apply to the value of the LTE-specific components and not the total retail value of the handset. Each company has filed suit against the other, with Ericsson requesting that the District Court for the Eastern District of Texas to determine whether its desired terms fall within the standard-essential patent guidelines. An Apple spokesperson gave the following statement to The Wall Street Journal:
We've always been willing to pay a fair price to secure the rights to standards essential patents covering technology in our products. Unfortunately, we have not been able to agree with Ericsson on a fair rate for their patents so, as a last resort, we are asking the courts for help.
An Ericsson spokesperson released this statement following the filing earlier today:
Our goal is to reach a mutually beneficial resolution with Apple. They have been a valued partner for years and we hope to continue that partnership. Global sharing of technology has created the success of the mobile industry and allowed new entrants to quickly build successful businesses. We believe it is reasonable to get fair compensation from companies benefiting from the development we have made over the course of the last 30 years.