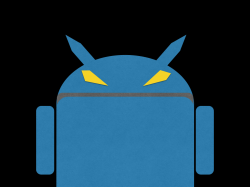 By Christopher Price on June 16, 2014
It's no secret that I slipped out of the blogosphere, with little fanfare. I'll explain in a few hundred (okay, a couple thousand) words what it was all about, and why Console OS is so important today.
Posted in Android | Tagged Android, BREW, console os, crowdfunding, iconsole, Intel, kickstarter, meego, opengl, os x, qualcomm, steamos, Tizen, valve, walled garden, windows, x86 | 4 Responses
By Christopher Price on October 30, 2012
We take a look at Ubuntu for Nexus 7, made possible with the new one-click installer promoted by Canonical. What we found certainly surprised us…
Posted in Android, Google, Nerds, Reviews | Tagged Apple, ARM, Asus, Bluetooth, bootloader, canonical, Flash, gatekeeper, Google, ios, Microsoft, mountain lion, netbook, Nexus, nexus 7, os x, review, sideload, tablet, ubuntu, ubuntu arm, unity, unlock, usb otg, walled garden, Wi-Fi, Windows 8, Windows Phone, windows rt | 16 Responses
By Christopher Price on October 26, 2007
Apple's launch of Mac OS X Leopard today came with one more thing that wasn't expected to make it into the final release. We can confirm that Mac OS 10.5 will ship with fully working Stereo Bluetooth (A2DP) support. Apple's affairs with Stereo Bluetooth have been murky for years. Since Apple began shipping systems with […]
Posted in General News | Tagged 10.5, a2dp, Apple, Bluetooth, leopard, mac, os x | 2 Responses
By Christopher Price on June 28, 2006
Apple late yesterday released Mac OS X 10.4.7. The latest update to the popular and powerful operating system makes several improvements for mobile and wireless users. Included are updates to dial-up networking, EV-DO support (including ExpressCard), and iSync. It does not, however, add support for the Nokia 6165i. The 6165i is the second Sprint non-smart […]
Posted in Apple, General News | Tagged improves, mac, mobility, os x, update | Leave a response
By Christopher Price on September 7, 2004
BitPim has been updated to version 0.1.17. The only change in this release is that the conduit program that allows for communication with phones, Python, has been updated. Mac OS X users will benefit greatly from the increased stability of this release.
Posted in Apple | Tagged BitPim, os x | Leave a response
By Christopher Price on May 26, 2004
Update: Incoming call notifications now work perfectly with the T608. Unfortunately, the options presented on the new dialog (Answer, Log Call, Voice Mail, SMS Reply) do not work. If you have developer clearance with Apple, please file a bug report. Apple has released version 10.3.4 of the Macintosh Operating System. Joy. Of relevant importance, improvements […]
Posted in Apple, CDMA2000, Sony, Sprint | Tagged macintosh, os x, Sony, sprint, t608 | Leave a response
By Christopher Price on May 6, 2004
Apple has released a Knowledge Base article stating that in order to use Bluetooth on Mac OS X, you must have the BSD Subsystem installed first. While the BSD Subsystem is installed by default, it is not a required installation option. If you chose to not install the BSD Subsystem, you must startup from the […]
Posted in Apple, General News | Tagged Apple, Bluetooth, bsd, os x | Leave a response