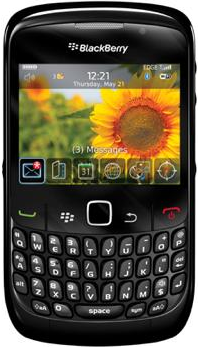 After being all but confirmed for T-Mobile last week, RIM has officially announced the BlackBerry Curve 8520, the successor to the venerable 8320 for T-Mobile.
The device will mark a couple of firsts for RIM with the first optical directional pad for the line and will also be the first BlackBerry device to feature native sync capability with BlackBerry Desktop for Mac OS X shipping with the device before general release in September.
The featureset is otherwise identical to the internal employee documentation reported on last week with access to BlackBerry App World along with Wi-Fi radio for UMA access, redesigned QWERTY keyboard, quadband GSM/EDGE data, microSDHC expansion slot, speakerphone, external media player controls, Bluetooth with stereo audio support, 3.5mm headphone jack and 2.0 megapixel camera with video recorder.
The device will be released on August 5th for T-Mobile with no pricing information available at this time.
Update: RIM has confirmed pricing for the 8520 on T-Mobile at $129.99 after new 2 year agreement and rebate.