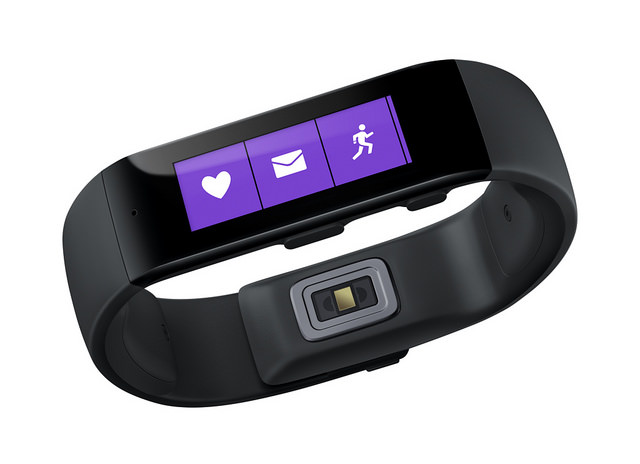 After months of rumor and speculation, Microsoft has formally announced the forthcoming launch of its cloud-based Health platform and its companion accessory in the Microsoft Band, a smartband with a display that was developed using principles from the Kinect motion-tracking camera peripheral for the Xbox and years of development. The Band will feature multiple capabilities owing to its display that will allow for guided workouts from fitness professionals curated by Gold's Gym, Shape, Men's Fitness and Muscle & Fitness, continuous heart rate monitoring, calorie burn measurement, sleep quality tracking and delivery of notifications including calls, emails, texts and social updates as well as access to Cortana for $199 starting tonight.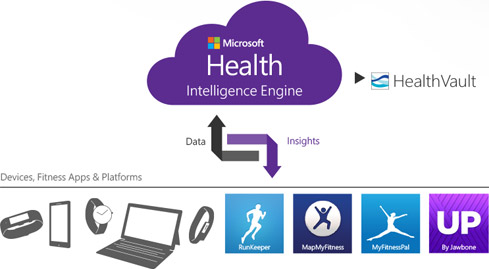 What makes the Band and Health even more unique is that both will be the first examples of Microsoft's new cross-platform mandate, with support for Android and iOS as well as Windows Phone. The Health fitness tracking platform will also leverage Microsoft's newfound strength in cloud computing as well as forging new partnerships with fitness data tracking services for maximum utility.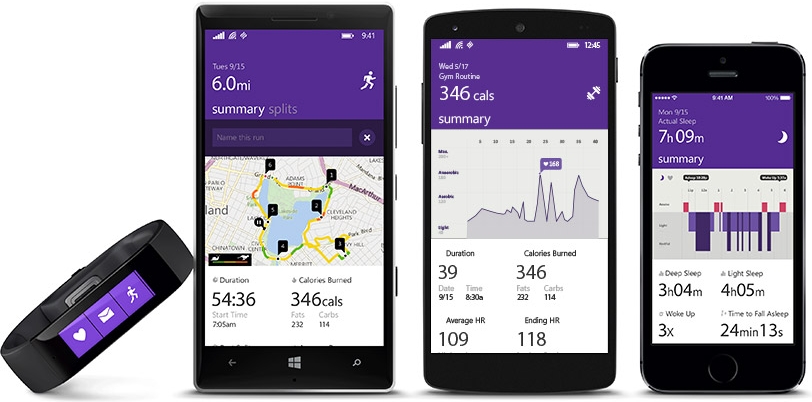 The platform allows for the following capabilities through the Health platform as well as tying the service to other Microsoft applications such as Office and location data:
Which exercises burned the most calories during a workout
The recommended recovery time based on the intensity of a workout
The amount of restful vs. restless sleep
Fitness performance relative to work schedule
Whether eating breakfast helps you run faster
If the number of meetings during the day impacts sleep quality.
As previously mentioned, Microsoft Health will work with fitness tracking services such as UP by Jawbone, MapMyFitness, MyFitnessPal and RunKeeper. Microsoft Health will also allow Microsoft Health data to the HealthVault medical information platform to share with medical providers in the future with an explicit opt-in policy and further medical partnerships to be announced in the future.