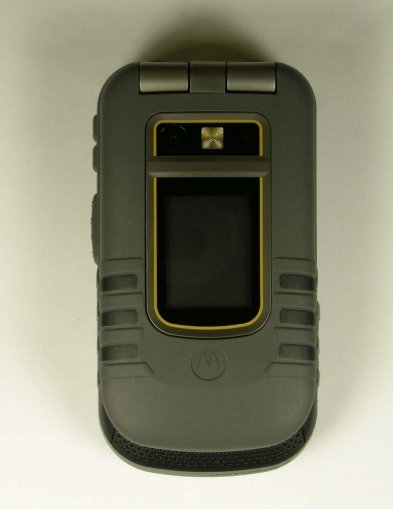 The FCC has revealed the currently unannounced Motorola i680 rugged clamshell.
The phone features multimedia functionality such as a media player, 2.0 megapixel camera with video recorder and flash, microSDHC expansion slot, Bluetooth, Push to X functionality, GPS and speakerphone.
The phone's bodyshell is also M810F certified against shock, vibration and dust. Neither Sprint nor Motorola have announced the phone as of yet.